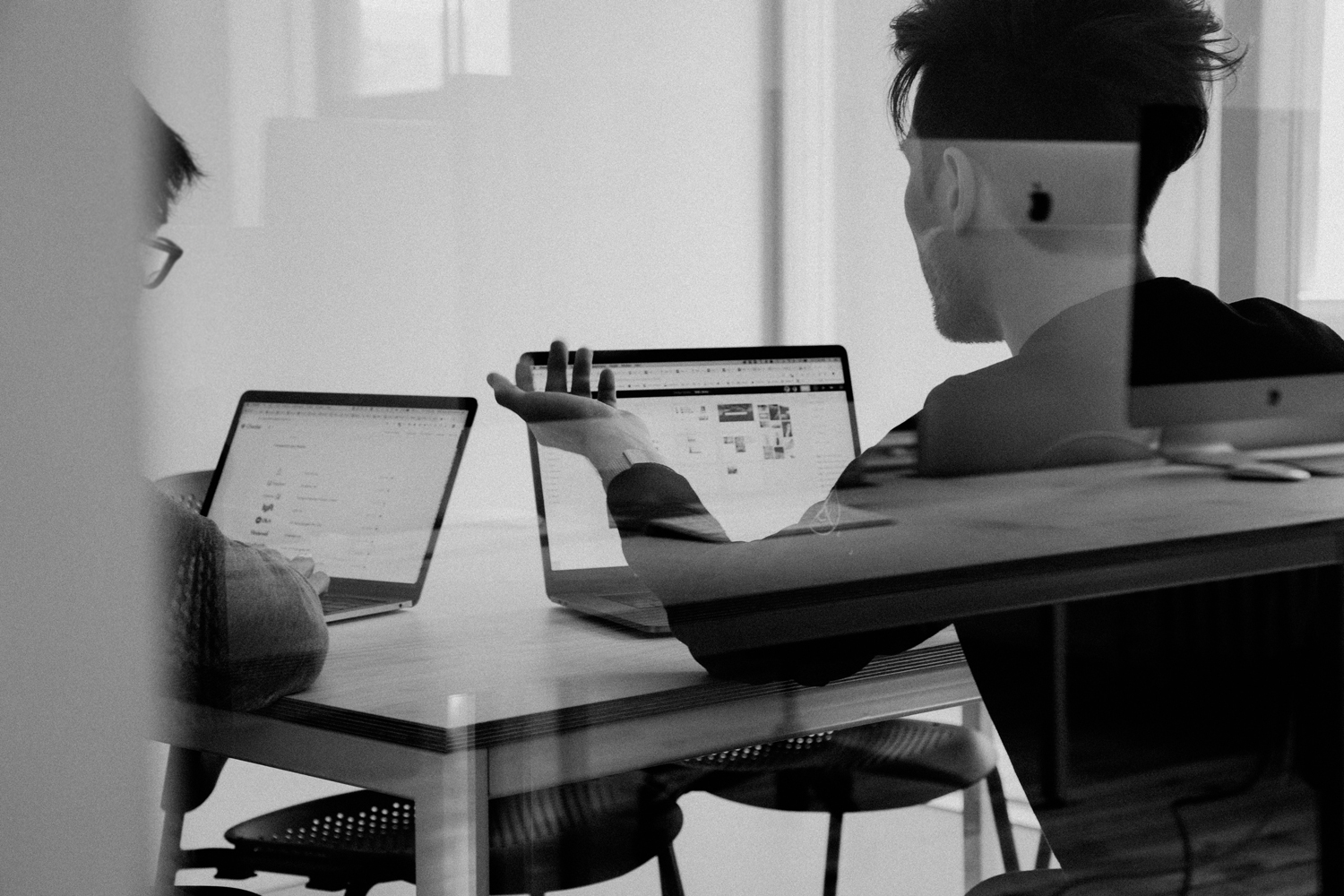 COVID-19: Business Continuity and Survival
Your business is our business, and we are no different to yours during these challenging times. We want you to know you are not alone, and we are concerned about your health and well-being.
We see ourselves as more than your Accountant. We believe that all businesses should thrive, and it is important to have someone in your corner during these times. We want to see that you are best positioned to make it to the other side of this pandemic.
We want to assure you that Sharp Accounting is open for business as usual. We are following government regulations and are ensuring that our staff follow recommended practices to ensure their healthy well-being, so they are available to assist you. We have tested our remote access systems, and we are positioned to seamlessly move to remote working. You can be assured that we are ready to help, if needed. We will update you if changes occur to our normal operations and provide all the contact details you need to talk to us.
As business owners, these key areas should be addresses as a matter of urgency:
Core Actions for Business Continuity
Take the Time to Negotiate
Communication is a Critical Tool
Last but not least
Core Actions Business Continuity
From today, we all have one objective for our businesses: to maintain business continuity for at least the next 6-12 months. You will need to be proactive and make fast but informed decisions and implement decisive planned actions. Below are some practical measures that you can take today to assist in business continuity.
1. Break-Even Analysis
If you've not done this yet we suggest you turn your attention to it now.  You may get to break even by payroll reduction, new income streams, rent reductions, or any other way, but the purpose is to have a plan.  Without a plan you don't have any preparedness on what to do when bad things happen. You will need to modify the plan as circumstances change.  No one ever regrets cutting early, and everyone wishes they had cut earlier.
2. Monitoring Current and Future Cash Flow
Cash is king, especially in times like this. It is crucial you monitor your cash flow at least weekly if not daily. It will be of immense help to your business to know what is going in and what is going out of the bank account. It is also a very good idea to review a quick, simple 'In's & Out's report each Friday and turn this into a weekly ritual.
This will give you a good idea of the trend's week-to-week and give you the raw information you will need to make decisions before you start to see major deficits. Some of the decisions you will be making in the coming weeks will be on the fly, but you'll need to be as across the core numbers (i.e. what is going in and what is going out of the bank account) as much as possible so that you don't do anything rash. And most importantly, so that you're ready to bounce back when this ends – which it will.
3. Business Action Plan – (6-12 months)
You need to be continually assessing the market environment and identify how your business can adapt. A sound business plan provides direction and confidence during difficult times and under heightened stress levels. It should also address:
What is causing your temporary or permanent financial problems? Explore both internal and external factors.
Staffing Capacity Analysis – Do I have additional capacity? What capacity is required to implement new strategy? Do I need new/ different skill sets? Should I reduce the workforce to a sustainable level?
Review of existing commitments – What excess costs can be shed? Can some of the core costs be deferred?
Customer and Product Analysis – Who/ what is the most profitable? Is this sustainable? Should I engage diversification in both areas? Should I close unprofitable business segments/ product lines?
Should non-core assets be sold? Should key new assets be purchased or leased?
Does the business require further funding whether temporary or permanent for operational expenditure or the implementation of new strategies?
What different strategies could the business implement such as growth, stabilisation, takeovers, reduction?
If you need assistance with any of the above, please call us – we're here to help.
Take the Time to Negotiate
Now is the time to start negotiating with key stakeholders.  These include: 
1. Banks
The Big 4 and other banks are offering extensions & deferrals of business, home loans and SMSF Loans if they are classified as a business loan. Most are easily enough to apply for and can be done via the bank's website. Regardless of your situation we implore you to at least look at these mechanisms in the event they are needed.
2. Staff
Now might be the time to consider how you can restructure your workforce & labour costs. Many employers need to reduce their workforce and do so quickly before cash flow dries up. Some common questions you will have will be:
Can I stand down employees?
Can I reduce employees' hours?
Can I convert full time employees to part time?
Can I terminate some employees if work dries up?
What would redundancy payouts cost me?
What is my liability where employees are working from home?
For advice regarding these types of questions we suggest you call your HR Consultant or call us, and we can put you in touch with good people who will help.
3. Landlords
After staffing expenses, rent is usually the next biggest expense. We now strongly encourage you to speak with your landlord about negotiating a reduction in rent or at the very least a deferral arrangement.
Take comfort from the fact you cannot be ejected overnight as protections for tenants exist under various pieces of legislation Governed by the States & Territories. There may also be protection provisions in your lease.
For advice regarding these types of questions we suggest you call your solicitor or call us, and we can put you in touch with good people who will help.
4. Suppliers
One of your key stakeholder groups, your suppliers will need you now more than ever. For this reason, we again urge you to negotiate your terms of trade where possible and especially to leverage on those key relationships particularly where they are long standing and beneficial to both parties. This will likely take many different forms, but at this point anything that you can negotiate will be better for all concerned.
5. Government Stimulus
We have prepared an overview and detailed analysis of various incentive measures that have been introduced by the government. Feel free to call us if you need anything explained.
Communication is a Critical Tool
Communication through times like this is crucial. Consistent clear messaging is the best tool to help bring clarity and focus. This includes:
1. Staff
This is the time where things like daily updates and weekly meetings can really make a difference. If you never done either, we suggest you instigate these immediately. It is important to communicate regularly what you are doing to protect the company, people's jobs and their health.
Be clear that the objective is to get the business to the other side of this pandemic in a strong position (life will go on) and that you will need good people for when the business starts growing again. If you find yourself needing to communicate layoffs, ensure you outline that it is your responsibility to staff that the company is financially sound.
Right now, they need leadership and how you carry yourself will last longer than this pandemic.
You also want to ensure that staff are following the recommended Workplace Health and Safety Practices such as frequently washing their hands, so their health and well-being is maintained. You cannot maintain business operations if your workforce becomes unwell.
2. Lenders
If you feel it appropriate, communicate your plans for business continuity to your lender. They are likely concerned about the risk in the small and medium business space right now and the aim should be no surprises for them. Whilst some are offering extensions & deferrals of business & home loans, they should see competent management and planning being executed.
3. Clients & Customers
It is important to let your customers know where your business is at, particularly if you have on-going service relationships and deliverables. Keep them updated regularly so that they have confidence in your business' continuity.
4. Supply Chain
Communicate with your suppliers, as you are only as good as your weakest link. If you don't have the parts or services you buy to sell, you won't be able to sell them.
5. The Market
Now could be the right time to identify opportunities for margin and customer growth. Every downturn creates opportunities and we must spend time focussing on and identifying opportunities for margin growth and customer growth. Communicate with the marketplace, focussing on:
Margin growth
Ideas could include:
Focus on in demand products
Increase Labour Efficiency Ratio, productivity
Negotiate better supplier prices
Drop unprofitable products and focus on higher GP
Bundle products
Customer growth
Acquire a competitor who is collapsing
Solve new customer problems in this virus environment
Spend time on what your Ideal Client is feeling right now and what do they need
Buy customer contracts from competitors
Online, online, online. The internet is possibly the biggest opportunity right now for you
Last but not least
Be Positive. Look after your health. Sleep, exercise and eat well. Maintain recommended hygiene practices and social distancing guidelines. Look after your mental health. You could be going into some very tough months so do not be afraid to speak up. Talk to us, your peers, family or mentors.
Be kind.
Keep moving forward – this will pass.
Summary
The main objective should be to maintain business continuity for at least the next 6-12 months.
We understand and fully appreciate that this is a tough time for all of us, and we are certainly not immune to some or all of the above. We believe that all businesses should thrive and we are here for you in the good times and the bad, so if you find any of the above overwhelming or too difficult to face, please be assured that you are not alone.
Please call as we are only too happy to lend a hand whenever, wherever we can.
Finally, if you are uncertain about the future, it is best to talk to an expert early – don't leave it too late to act.